Meg Christian graduated from the University of North Carolina, was born in 1946 in Lynchburg, Virginia.   Meg is an American folk singer was a pioneer of the Women's music movement beginning in the 1970's. She moved to Washington, D.C. in 1969, where she performed in nightclubs and began writing material from a political and feminist perspective. She was a founding member of Olivia Records, whose first album was her debut as an artist. 
A particular song that is very relevant to those thousands of women (and men) missing as a consequence of intimate partner homicide and related crimes is called, "And I Miss You."  To Ladyjustice, this song touches the soul and speaks to the value of the person who is no longer in your life, (whether through an ending relationship or loss of life).
The loss of a person is reflective of its own love story. It speaks to the visceral experience, the wanting to touch, smell, and see the person no longer available.   A musical history of Meg Christian's touching and thought provoking music is listed below. https://donnagore.files.wordpress.com/2011/09/and-i-miss-you.mp3And I Miss You, Meg Christian (click to listen)
For your enlightenment and listening pleasure.  If it stirs your heart and reminds you of the many missing persons featured by Susan Murphy Milano and other crime victim advocates, well, then Ladyjustice has accomplished her mission…
I Know You Know (Olivia Records, 1974)
Face the Music (Olivia, 1977)
Turning it Over (Olivia, 1981)
Meg & Cris at Carnegie Hall (live with Cris Williamson, Olivia, 1983)
From the Heart (Olivia, 1984)
Scrapbook (Olivia)
The Fire of My Love (Syda Records, 1986)
The Best of Meg Christian (Olivia, 1990)
Songs of Ecstasy (Syda, 1995)
The Unsung Heroes – The Missing Persons Organizations:
[LJ- Not an exhaustive List]
PO Box 12714 Wilmington, NC 28405
(910) 343-1131 / (910) 232-1687
Contact CUE
The best known non-profit missing person's organization on the East coast which is continuously endorsed and in collaboration with Imagine Publicity staff and clients, is the Cue Center for Missing Persons, which is founded and managed by Ms. Monica Caison.
Offering a wide range of free services, CUE has since helped more than 9,000 families in what is often the most confusing and desperate times of their lives. In addition to providing services for the missing and their families, CUE offers college internships and youth mentoring programs. 
Twenty four separate and distinct free services are listed  including specialized search and recovery teams, case management services, acting as a liaison, billboards, rewards, photo ID and fingerprinting, DNA technology, counseling services,  workshop presentations, providing financial, food and shelter etc… 
The KlaasKids Search Center offers a highly trained search manager to assist in organizing a community search effort on behalf of a missing child. The Search Center will respond to child abductions when we are contacted by a family member of the missing child or by the jurisdictional law enforcement agency. We will provide on-site assistance in organizing a volunteer search effort while providing liaison with law enforcement, the community and the family.
There is never a cost for this service.
You can contact the KlaasKids Foundation Search Center by emailing klaaskidssearcher@yahoo.com.
Brad Dennis
KlaasKids Foundation Director of Search Operations
Pensacola, Florida
Email: klaaskidssearcher@yahoo.com
Brad Dennis is the Director of Search Operations for KlaasKIDS Foundation's National Search Center for Missing Children. He has over twenty years of experience in search and rescue and disaster response. He has managed search efforts for over 60 missing/abducted children around the country including, managing the search following the abduction of Polly Klaas. He has instructed thousands in search and rescue procedures, teaches seminars nationwide, and is an instructor for the National Association of Search and Rescue (NASAR). He serves as a NASAR Coordinator for the Search and Rescue Technician program and their K-9 certification program.  He has completed numerous search management, law enforcement investigative and forensics training courses.  He authored the "Predatory Abduction Search Management" course offered to law enforcement agencies.
He is a certified SAR Manager/Incident Commander, K-9 Evaluator/Handler, Victim Advocate and Search and Rescue technician and serves as Co-Director of Gulf Coast Search and Recovery K-9's, Inc. in Pensacola, Florida.
Mr. Dennis retired from the U.S. Navy as a Master Chief Petty Officer.
For more information you can contact Mr. Dennis at (850) 525-4807 or klaaskidssearcher@yahoo.com
Missing You Foundation, Ludington, Michigan (Along the Shoreline of Lake Michigan)
Founder, Shannon M. Dingee-Kramer;
Services offered by the Missing You Foundation include:
Command Search Centers are offered by furnishing a building where all volunteers can meet to execute searches; Dedicated phone lines for tips and support as well as flyers and buttons are distributed from these sites;                                                              Volunteer Services such as:  The retention of dedicated volunteers to help in all aspects in the effort to bring our missing home;   Catering for the long hours associated with volunteering is provide. A well fed and comfortable volunteer is one who will stay for the long haul; K-9 search dog teams, are available for all searches; Transportation for volunteers and equipment is included;  Nextel Cellphones are used  with the 2-way feature for use in the field;                                                                                      Database Management including: Every case receives web space on our database; .From the site, additional fliers and posters can be printed, as well as other tools such as e-mail signatures and banner html codes that can be retrieved to place on other sites;   Operational Materials for Staff    MYF provides: 1-2 laptop computers with wireless capabilities to staff for use in the field;  A person will man the corporate office while searches are being conducted for quick access to crucial information uploads and downloads for media releases.                                                                                     Media Collaboration: MYF acts as a liaison between family members and the media to obtain the coverage needed during the crucial periods in which the family wants to be sheltered and still provide valuable updates to media representatives. 
To learn more, please contact: http://missingyouorg.com/                          
http://www.Peace4Missing .ning.com is a "rich in information" support network with over 1300 members  and a compendium of resources relating to crime victims including many types of forums, blogs, various affiliated groups, video and events supportive of locating crime victims and assisting families.  It is not, a site for debate, but rather sharing of ideas and resources.  It is a strong endorser of the NamUs database system. In fact, our own Janice Smolinski is an active member. Her undying love for her missing son and incredible perseverance accomplished a major feat in Connecticut by passing:
H.B. 6113 An Act Concerning The Investigation of Missing Adult Persons Reports as a major step toward protecting missing and endangered adults.
The bill requires police departments to accept all reports filed of all missing persons age 18 and older without delay and to input all collected information into appropriate databases in efforts to locate them.
"This bill, inspired and advocated with Janice Smolinski and her family's efforts to locate her missing adult son Billy (who went missing on Aug. 24, 2004 at age 31), will be a great help to families across the state who are trying to locate a missing adult in a timely fashion."
Last year, Congressman Chris Murphy and Poe worked together to secure House passage of the bill, but it was not approved by the Senate. Connecticut Senators Joe Lieberman and Richard Blumenthal will introduce the bill in the Senate.
"By authorizing the National Missing and Unidentified Persons System, Billy's Bill will provide these families with a comprehensive resource that will help them to locate loved ones who have disappeared and, in those unfortunate circumstances; provide them a sense of closure," said Lieberman.
The legislation helps to streamline the reporting process for law enforcement and medical examiners by connecting two major federal missing persons and unidentified remains databases- the FBI's National Crime Information Center (NCIC) and the NamUs.  Connecting these databases makes them more comprehensive and more likely to lead to a match between a missing person and unidentified human remains.
"Billy's Law" also creates an incentive grants program to coroners, medical examiners, and law enforcement agencies to help facilitate the reporting of missing persons and unidentified remains to the federal databases. Grants can also be used for training programs on how to correctly use the databases and best handle these cases, and the recipients of these grants must provide a dollar in matching funds for every two dollars in federal funds.
"Billy's Law" builds upon Connecticut's 2007 Law Enforcement and Missing Persons law as it also calls for the issuance of broad recommendations for standards and procedures for law enforcement to follow in dealing with missing persons and unidentified remains.
BILLY'S LAW – The Help Find the Missing Act (H.R. 1300 and S.R. 702)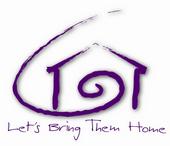 About Let's Bring Them Home: http://www.lbth.org/ncma/index.php
Mailing Address:
Corporate Headquarters:
LBTH/NCMA
PO BOX 19
Bentonville, AR, 72712
Telephone Access:
Hotline: (800) 690-FIND
Fax: 206-984-4226
Email Access:
Website / Technical: webmaster@missingadults.org
Registration: register@missingadults.org
General Inquiries: info@missingadults.org
Mission of Let's Being Them Home: To provide safety education for children and adults as well as critical resources to families with missing loved ones.
We offer free, up-to-date, and critical safety education programs for children and adults. With over 25 years of combined experience, our case management team offers critical resources, case management and solutions to families with missing loved ones. Our passion is prevention, but our heart is with the missing. 
Let's Bring Them Home Services:
(1) providing resources to families with missing adults;
(2) to assist law enforcement and families in locating missing adults;
(3) to serve as a national repository of information accessible to the general public, advocacy groups, and law enforcement for the purpose of tracking missing adults who are determined by law enforcement to be endangered due to age, diminished mental capacity, or the circumstances of disappearance are suspicious, when foul play is suspected or circumstances are unknown;
(4) to maintain statistical information of adults reported as missing;
(5) to provide informational resources and referrals to families of missing adults;
(6) to assist in public notification and provide victim advocacy related to missing         adults;
(7) to develop and deliver training to improve law enforcement response to missing adults and their families through training and promotion of best practices in service delivery;
(8) to provide safety education for all ages.
[LJ – A  much needed key feature of "Let's Bring Them Home" is the offering of two day law enforcement and separate  CEO  trainings.]
The purpose of the Investigator Training for Missing Adults is to prepare investigators to appropriately respond to missing adult cases. Recent national events regarding missing adults emphasize the need for this special training for law enforcement investigators. The Investigator Training for Missing Adults course will address the following topics:
Scope and Definition of Adult Missing Population
Victim Impact
Media Relations
Legal Issues
Case Studies and Applications
Staffing Missing Adult Cases
Unidentified Person Issues
Resources: Federal, State and Local
Practical Exercises
And so… there you have it… a list of very worthy pursuits….
And… don't forget to listen to Meg's song again… and again…
It will get you through!
Lyrics to 'And I Miss You…"  Meg Christian, "From the Heart" Album
(Accompanied by strumming guitar)
The morning comes, the morning grows;
The song begins, the music flows;
And I miss you…
You fill my heart; You fill my dreams;
That's not enough; Today it seems…
And I miss you…
Today I want the form to face; the skin to touch;
The scent to breathe;
And I want to hear your voice singing sweet and slow;
To the one you miss in turn…
I have my friends, I have my song;
The days are full; the spirit's strong;
And I miss you…
You fill my heart; You fill my soul
And I miss you…
There's just this ache that will not rest; 'Just this pain and emptiness;
And I miss you…
I see you walking like you do…
Come to me; I catch my breath and I want to feel your song
Waking over me like a wave of delight;
Sitting near you in the velvet night….
The evening comes; the silence grows;
The bell has rung; the candle glows
And, I miss you….  (Guitar strum)
And I Miss you…..
(Ladyjustice)